Products
Cabinetry
Plato Woodwork

Plato has been creating cabinetry products that are masterfully crafted and detailed. Its woodwork products include Personalized Custom, Inovae, ICS, and Prelude. Personalized Custom boasts of wood and stain combos, various overlay options, and finishes, while Inovae is noted for its superb frameless construction and excellent materials. Finally, there's ICS that features modular design and several design configurations; meanwhile, Prelude offers outstanding wood variety choices and several finish options. Plato is always an excellent option for your home remodeling project.


Woodharbor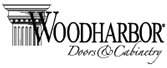 Woodharbor is known for its hand-wiped stains that accentuate the natural beauty of the wood products it offers. Its meticulous finishing process results in exceptionally durable and beautiful wood furniture pieces. If you want an elegantly designed custom cabinetry that can last a lifetime, go for Woodharbor. We are sure that you won't regret having a Woodharbor furniture and cabinetry in your home. The company's product lines include wood products for kitchens, baths, home interiors, and fire features.


Wolf Cabinetry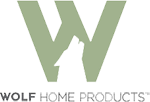 Wolf Cabinetry offers five exceptional product lines to choose from ranging from Wolf Designer which is semi-custom to Builder's Mark which is more budget-friendly. This wide variety of product lines means clients have a plethora of styles, colors, and options to choose from.



Outdoor Cabinetry
Brown Jordan

For those looking for luxury outdoor kitchens made from the finest materials, Brown Jordan is what we recommend. The company manufactures premium outdoor cabinets using topnotch stainless steel. Its steel-door product lines include such excellent choices as Hampton, Rio, Key West, and Palm Beach. Meanwhile, its 20-gauge stainless-steel cabinetry products come in 24 inch and 27 inch depth and are fully assembled and ready to use. The cabinets are offered in powder coat finishes like Mica, Platinum, Chestnut, and Teak, hence making it easy to choose one that suits your personality and design preference.


Danver

Danver is another manufacturer of top-quality custom cabinetry that many buyers love. Just like Brown Jordan, it also offers stainless-steel cabinetry that is perfect for outdoor use. Its products are available in various finishes, including Beetle, Slate, Redwood, and bamboo. Using 304- and 316-grade stainless steel, Danver is able to create practically rust-proof cabinetry that can be manufactured to exact specifications. Completing your outdoor kitchen project will be easy since you can get all your needed amenities and accessories from this manufacturer. The kitchen is also designed to fit any kind of cooking appliance, whether it is a pizza oven, grill, side burner, or smoker. We highly recommend this brand for all types of outdoor kitchen projects.



Plumbing
Kohler

If you are looking for plumbing products with easy-to-install features, as well as innovative design and functions, then Kohler should interest you. The company has complete products for all types of kitchens and bathrooms, which include toilet flappers and valves, faucet handles and plug buttons, toilet seats, kitchen faucets, sinks for kitchens, bars, utilities, and many others. These are all manufactured using top-grade materials and designed elegantly for optimum visual appeal and durability.


Rohl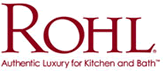 Rohl offers beautifully crafted sinks, faucets, fixtures, fittings, and accessories that can perfectly match any bathroom or kitchen theme - traditional, transitional, or modern. The products are made from the finest components and designed by artisans from Europe, North America, and New Zealand. Aside from top-quality products, Rohl also offers innovative products such as faucets with built-in filtration system. It uses the Katadyn technology that eliminates the use of under-the-counter filtration system. Please visit the company's site and see for yourself why it is one of our favorite brands.


Grohe

Are you looking for innovative, beautiful, durable, and reliable plumbing products? Go for Grohe. This company combines modern technology with breathtaking designs that every client will surely love and enjoy. Some of the kitchen products that we highly recommend include the Lady Lux Cafe Touch, K7 kitchen faucet model, and Blue Professional for efficient water filtration. Your bathroom experience will never be the same again with Grohe's complete line of designer bathroom products. You can opt for its next generation shower heads or enjoy a spa experience with its F Digital Deluxe model. And best of all, most of Grohe's products are eco-friendly and built with water-saving features.


Houzer

Houser has sinks that can match any theme or design such as country, classic, transitional, ultra-contemporary, and the like. The sinks can be undermount or top mount, and bowls are made from stainless steel, porcelain enamel, or quartzone granite. It also manufactures bar-prep and lavatory bowls that are highly attractive and durable with their 18-gauge T-304 stainless steel construction. Moreover, Houzer offers sink accessories to complement your sinks and bowls -- just take your pick from Endura (cutting boards), Preferra (soap and lotion dispensers and color strainers), and Wirecraft (rinsing baskets, bottom grids, and wire racks) series.


Danze

Danze has an extensive collection of premium-quality kitchen and bathroom products -- from faucets and accessories to tubs and showers. These products are designed to match popular kitchen and bath themes such as traditional, transitional, and contemporary. Danze's kitchen faucets are built to last a lifetime because of its durable ceramic disk valves, anti-scald protection, and Permanence finish. The excellent features that we like about this product are its pull-down and pull-out design, dual-control mechanism, and water-saving design. You can also get single- and two-handle faucets, pot filters, bar and convenience faucets, and accessories. Meanwhile, you can easily spruce up your bathroom area by installing Danze's designer faucets, tubs and showers. Some of the popular design collection that you may consider for your bathroom remodeling project includes Opulence, Antioch, Corsair, Did-U-Wave, South Shore, Melrose, Sonora, and Reef.


Moen

Who wouldn't want a Moen product installed in their kitchens or baths? As the No. 1 faucet brand in North America, you will surely love Moen's elegant and functional designs. It is one of the most preferred brands because of its durability and use of modern technology. For example, its patented Power Clean and MotionSense faucets are excellent additions to any type of kitchen. You will also love its Magnetix and U showers. Its U shower model uses modern technology to let you experience optimum relaxation. You can personalize your shower setting like controlling the temperature, shower length, and sending notifications to your mobile device. Moen also offers other top-notch products like garbage disposals, kitchen sinks, bath safety products, and accessories. We recommend these products for residential and commercial applications.


Blanco

Most kitchen designers and contractors recommend Blanco for its world-class product portfolio. Its stylish kitchen sinks, faucets, and accessories are made from the finest materials and designed to suit the needs of every type of client. For simple kitchen remodeling project, you may choose Blanco's stainless steel or fireclay sink models, whichever suit your needs and design preferences. Aside from its durable products, the company also offers patented designs such as the SILGRANIT and STEELART sinks. These two product lines highlight the ability of the company to combine functionality, durability and style. The SILGRANIT sink is scientifically proven to resist scratches, stains and heat while the STEELART features the company's dedication to fine craftsmanship. These handcrafted sinks should be your top choice if you are after beauty and functionality. You will also like Blanco's stylish and water-saving faucets that can reduce water consumption up to 30%.



Hardware
Richelieu

Richelieu has a complete inventory of all specialty hardware, particularly kitchen and bathroom products. It caters to the needs of homeowners, contractors, and professionals like us who are looking for top-quality hardware products and accessories. From door and cabinetry components to lighting system and supplies, you can get them from one of the country's most trusted one-stop shop. With easy access to all your hardware needs, any bathroom or kitchen remodeling project will run smoothly and worry-free.


Top Knobs

Top Knobs is the number one manufacturer of decorative knobs and drawer pulls in North America. It has an extensive collection of intricately designed knobs, pulls, latches, backplates, appliance pulls, door pulls, and bathroom accessories. Its products are proven tough and made from the finest metal and zinc alloy. The company offers lifetime warranty on all its product lines, so clients are assured of quality and reliable products. Moreover, the Top Knobs brand is available only from authorized dealers and professional kitchen and bath designers like us.


Hafele

Hafele's product offerings include furniture fittings, architectural hardware, kitchen and bathroom products, lighting, electronic access control systems, and door sliding systems. This German brand is synonymous with fine craftsmanship and innovative products. Some of the most sought-after products of the company include designer kitchen sinks and faucets, storage solutions, door hardware and accessories, and high-quality furniture fittings. You will surely see a Hafele product in almost all home remodeling and new construction projects.


Atlas Homewares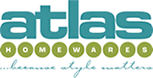 With its extensive collection of decorative hardware, Atlas Homewares should be included in your kitchen or bathroom remodeling project. The company's exquisitely designed products are crafted by its multi-awarded designer owner. For the past two decades, Atlas has continuously amazed the industry with its uniquely designed products. Its vast collection includes appliance pulls, cabinet hardware, bath, and hardware collection. Again, this brand is available only through professional kitchen and bath designers.



Kitchen Hoods
Eurocast

You can now have an architectural centerpiece in your kitchen by installing an elegantly designed Eurocast kitchen hood. Its ultra lightweight kitchen hood is made from real crushed travertine. This is a perfect option if you want to enhance the look of your indoor kitchen and achieve Old World appeal. It can be stained, faux finished or left in its natural color to suit your design taste. Another good thing about Eurocast product is that it can be installed in just 1 hour, which results in additional savings on labor and installation costs. Some of the kitchen hood models that we recommend include the Amelie, Pamela, Sophie, Juliette, Margo, Isabelle and Josephine Series.



Accessories
Richelieu

If you need accessories for your kitchens and bathrooms, Richelieu is the right place to go. Richelieu offers an extensive collection of various kitchen and bath accessories. From hinges and casters to shelf organizers and decorative cabinet accessories, you will surely find the perfect piece for your kitchen or bath. All products are top-quality and available in a wide range of styles and designs.



Window Treatments
Hunter Douglas

Choosing the right window treatment for your kitchen and bath will be much easier if you choose Hunter Douglas. This is the preferred brand by most professional kitchen and bath designers like us at 314 Design Studio. Hunter Douglas has an extensive collection of window treatments that can suit any theme or style. The company has all the products you need to achieve a more relaxing and beautiful indoors. You can choose from a wide range of gorgeous sheers and shadings, woven woods, shutters, vertical and horizontal blinds, cellular shades, Roman shades, and roller shades. These products have excellent features and are available in different colors and styles.


We ship anywhere in the US including: