Bathroom Design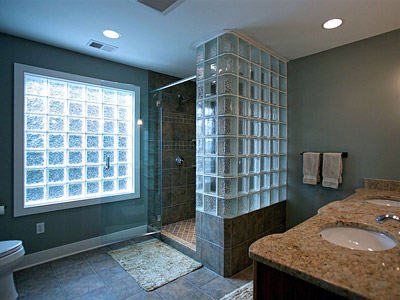 Bathroom spaces are largely looked upon as functional areas that have to be hygienically maintained and look pleasant. While these are important aspects, it's probably even more important that the movement flow in the space be good and that all the fixtures and installations be planned well. This is why you need a bathroom designer.

314 Design Studio provides excellent Bathroom Design services to customers across Annapolis, Severna Park, Stevensville and. They also cater to customers in and around Arnold, Chester, Cape St Claire and Kent Island. Over the years, they have handled a number of projects for customers in Centreville, Riva, Easton, Chestertown and Mayo. Regardless of whether you need to upgrade a few features in this space or want to get a complete bathroom remodel, they can help you with your requirement.

An experienced and well-established company will be able to provide start-to-end bathroom design and installation services. This means they will provide consultation and advice and work closely with you to ensure that you get the kind of bathrooms you would like to use every single day. The planning phase is always the first stage of a renovation project and it has to be managed in a detailed manner. The bathroom designers adopt a very detailed approach to this work:


The experts will visit your location and survey the available space
They will take accurate measurements
They will have detailed discussions with you to understand what your specific requirements are.
Design concepts and themes will be discussed in detail and they will ensure that these complement the look of your bedroom and other home spaces
They will also show you different materials and fittings for your approval
You will be provided a detailed quote
On approval of this quote, they will forward the plans and other details to their installation team.
Different Aspects of Bathroom Remodels
Bathroom plans require specialized skill and knowledge as well as experience and expertise. A company that has been operating in this field for a very long time will know exactly how this work has to be handled. There are a number of aspects they take into account while planning bathroom spaces, including:


Movement flow planning
Wall and floor tiles
Lighting plans
False ceiling layout
Cabinets and storage design
Bathtub/shower spaces plans
Ventilation
Enlarging windows
Fixtures and sink installation
Vanity cabinet design

When it comes to bathroom remodel solutions, these companies can handle it all. They would be aware of different designs and themes including traditional baths, modern baths, luxury baths and rustic-style baths and more. Expert bathroom designers would be in-sync with all the latest bathroom designing trends and they ensure that they give form to your ideas.

When you want bathroom spaces that will complement the look of the rest of your home, it's best to hire experts like the ones at 314 Design Studio. They will provide you customized solutions at Bathroom Installation cost that fits perfectly into your budget.

"MORE ARTICLES"
Bathroom Remodel/Renovation
Bathroom Renovations
Kitchen Design
Aging In Place
Kitchen Remodel/Renovation

We ship anywhere in the US including: