Kitchen Design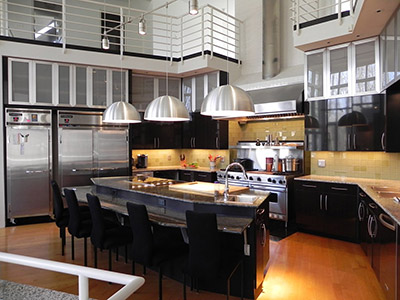 Your kitchen sees a significant amount of use and it's natural for these spaces to start looking old and worn faster than any other rooms in your house. Ironically, this is also the one room that gets sidelined when any renovation work is being done in your home.

That's because there are many intertwined features in this space and various services come into the picture when a kitchen is being designed and installed. The one way to get this job done with the least amount of hassle is to hire the services of a company that provides end-to-end kitchen design and installation solutions.

314 Design Studio provides excellent Kitchen Design services to customers across Annapolis, Severna Park, Stevensville and. They also cater to customers in and around Arnold, Chester, Cape St Claire and Kent Island. Over the years, they have handled a number of projects for customers in Centreville, Riva, Easton, Chestertown and Mayo.


Aspects of Kitchen Design
There are a number of aspects that have to be taken into consideration when your kitchen is being designed, such as:


The Dimensions - To a certain degree, this becomes the base factor while designing a kitchen. The size and shape of the kitchen will decide what kind of counters would have to be installed, what the positioning of the cabinets and appliances will be, etc.


Functionality - When it comes to kitchen spaces, the functionality matters a great deal. While aesthetics is important, first and foremost, your kitchen has to be functional. There has to be sufficient movement space, and countertop space for preparation and cooking. The appliance positions have to be planned well and there should be enough of storage. When skilled professionals handle this job, they take all these factors into account.


Materials - When they are providing you design concepts, the designers will also provide material samples for you to choose from. They will provide advice on which materials would be best-suited to your requirement. They will also ensure that the materials chosen complement the look and feel of the rest of the materials in your home. This will help create a very cohesive look on your property.


Lighting - Not everyone realizes this, but lighting has a very crucial role to play in the kitchen. While you can have a certain amount of ambient lighting, you would also need some task lighting above the counters and near the gas stove etc. If you have an open kitchen that overlooks a living room or dining room, the designers will ensure that the design and theme of the former blends in well with the latter spaces.


Budget - Even as they take all these factors into consideration, they will also keep your budget in view at all times. A well-established company will always use high quality materials and workmanship and provide value for money in any kitchen renovation work they take up.


When you want kitchen spaces that will complement the look of the rest of your home, it's best to hire experts like the ones at 314 Design Studio. They will provide you customized solutions at Kitchen Installation cost that fits perfectly into your budget.


"MORE ARTICLES"
Bathroom Design
Bathroom Remodel/Renovation
Bathroom Renovations
Aging In Place
Kitchen Remodel/Renovation

We ship anywhere in the US including: